Membership Options
Adult (23-62)
Annual $552
Monthly Draft $48
One time enrollment fee of $100
Family
Annual $747.50
Monthly Draft $65
One time enrollment fee of $100
Senior (63+)
Annual $483
Monthly Draft $42
One time enrollment fee $100
Senior Family
Annual $655.50
Monthly Draft $57
One time enrollment fee $100
Young Adult (19-22)
Annual $402.50
Monthly Draft $35
One time enrollment fee $50
Teen (13-18)
Annual $172.50
Monthly Draft $15
One time enrollment fee $25
College (with proper ID)
Annual $253
Monthly Draft $22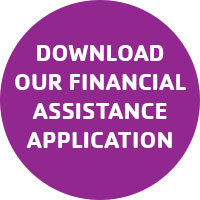 MEMBERSHIP PAYMENT OPTIONS
EFFECTIVE MARCH 1, 2016
ALL New and renewing Membership Payments are to be made either by monthly automatic checking, savings or credit/debit card deductions on the 1st or 15th of each month OR they may be paid in full ANNUALLY. This will provide improved accuracy and shorter wait times at the Welcome Center.
Questions or concerns? Please see Membership Director.
Thank you for your cooperation.
Specialty Memberships
College Rates available: $22 per month.  Must sign up at the YMCA and provide a valid school ID along with a note from the registrar or other official proof of enrollment. Must be a full time student (12 credits or more) at a fully accredited college or university.
Men's and Women's Locker Rental Options (Ages 23 and up)
Full size $15 month
Half size $10 month
Towel & Laundry Service $5 month