Give your Kids the Best Summer Ever!
Day Camp
YMCA Camp Kresge's Day Camp and Teen Adventure Camp.  Where kids find Friendship, Accomplishment and Belonging.
2019 Registration Information - Coming soon! 
2019 Summer Day Camp and Teen Adventure Camp Dates:
Week 1: June 10-14, 2019
Week 2: June 17-21, 2019
Week 3: June 24-28, 2019
Week 4: July 1-3, 5, 2019 (No camp program on July 4th)*
Week 5: July 8-12, 2019
Week 6: July 15-19, 2019
Week 7: July 22-26, 2019
Week 8: July 29-August 2, 2019 (Field trips Thursday and Friday)
Week 9: August 5-9, 2019 (Trip Week)**
Week 10: August 12-16, 2019
**Week 9 - Trip Week: Campers will be going on a field trip every day this week and will not be on camp property.
In need of financial assistance? Click the purple circle below to download the application. Please complete and return to:
YMCA Camping Services
Attn: Chrissy Kropp
382 Camp Kresge Lane,
White Haven, PA 18661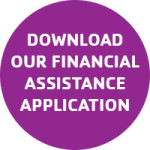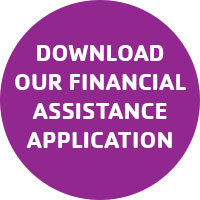 General Information
YMCA Camp Kresge is located in 1,100 acres of forested land on the banks of our beautiful 25 acre Beaver Lake. Campers and staff are bused in from around the area, including stops in Wilkes Barre, Pittston, Back Mountain and Mountain Top areas. Our day camp program is designed for campers age 6-12, while our teen adventure camp is for campers ages 13-16. Campers are divided into Trail Groups based on age, and participate in a variety of age appropriate activities with counselors and campers.
| | |
| --- | --- |
| Trail Group | Ages |
| Otters | 6 years old |
| Bobcats/Coyotes | 7-8 years old |
| Eagles/Hawks | 9-10 years old |
| Snappers | 11-12 years old |
| TAC | 13-16 years old |
The camp day runs from 9:00 am to 4:00 pm. Beforecare at the Wilkes Barre YMCA runs from 7:00 am-8:10am and aftercare runs from 4:30pm-5:30pm. Beforecare and aftercare are also available at YMCA Camp Kresge during those times.
Registration and Financial Assistance Information
Registrations are received on a first come-first served basis. Full payment is due one week prior to the first day of the session. Only full-week registrations are accepted. Once a camper is registered, a Parent Handbook link to our online health software will be emailed to the primary email on your account. Financial Assistance Applications will only be accepted with a fully complete application packet AND a registration form.
Payments may be made online, over the phone or at the front desk of the YMCA. The fee for camp includes transportation to and from camp, before and after care, field trips, programs and lunch.
Day Camp Activities
Campers who attend day camp at YMCA Camp Kresge have an opportunity participate in a variety of age appropriate programs throughout their time at camp. Programs include:
Archery
Climbing Tower
Low Ropes
Boating
Group Games
Hike
Nature
STEM
Mountain Bikes
Digglers (Mountain Scooters)
Field Trips to State Parks
Zip Line*
High Ropes*
*Participants must be 10 or older for Zip Line and the 20 foot High Ropes Course. Must be 12 or older for the 30 foot course.
Camp continues on in the rain, with rainy day activities provided indoors. Please pack your child with weather appropriate clothing in case of rain.
---
Camp Testimonies:
"I wanted to thank YMCA Camp Kresge for the recent week my children enjoyed. Counselors, food service, maintenance and program directors were kind and enthusiastic. Witnessing children arrive emotionally burdened with daily life blossom into children that are care-free even for just a week or two is such a gift to them. Please share with all the staff that their effort each day makes such a difference in the lives of the youth at camp."
~Kim S.
"Both of my kids are having such a great time every summer. We plan to return again next year." ~ Thanh Thuy N.
"My daughter loves camp and had made lots of good friends!" ~Jill F.
"I couldn't believe the difference in my son from last summer. He has never been kept busy in any other summer camp resulting in him acting up. He is very active and really enjoyed going to camp everyday. I am amazed and will recommend the program to anyone." ~Dorothy L.
"My son has attended camp for four years. This is my daughter's sixth year. I send them because I believe they need the structure and consistency Camp Kresge has to offer. A staff who wants everyone to achieve their goals and have a positive experience is the reason my children keep coming back to Camp Kresge and will continue to come in the future..." ~Tracie C.
"My son absolutely loves camp and looks forward to returning...He loves getting to spend the summer outside with other kids and experiencing so many different activities and learning along the way." ~ Janet W.