PICKLEBALL TOURNAMENT
WHEN: SATURDAY, MAY 5TH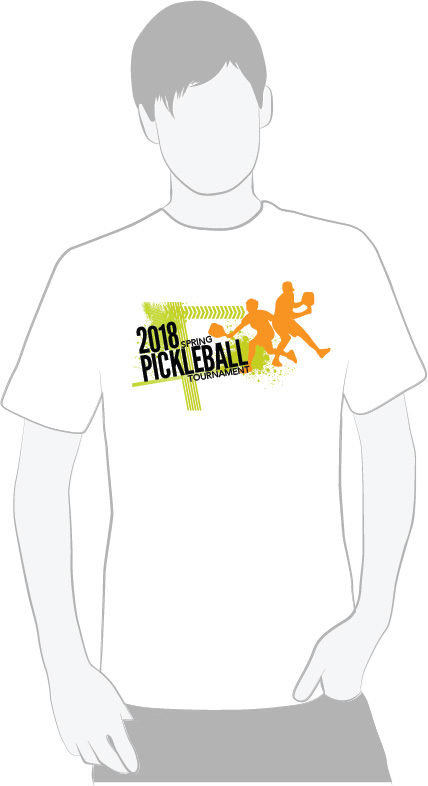 Advanced Division 8:30am START
Intermediate Division 12:15pm START
ENTRY: $30 Wilkes-Barre YMCA Member Teams; $40 Non-Member Teams
FORMAT: OPEN DOUBLES; Limit 8 teams per division
T-SHIRT: All players will receive a limited edition 2018 tournament T-shirt
Equipment
The YMCA will provide balls for tournament use and have paddles available for players who need them.
Registration
Advanced registration is required. Registration CLOSES on Monday, April 23rd. No exceptions, no late entries. Only one player from each team can register. Please designate your partner's name during registration.
Tournament Format
The player pool will consist of male doubles, female doubles, and mixed doubles all competing within the same division. Round robin format for each division followed by playoffs
Scoring
All round robin games to 15, win by 1.
Or Call 570-823-2191 to register over the phone.
---
PICK-UP BASKETBALL
Monday, Tuesday & Thursday
11:30am - 1pm
Join our lunch crowd for a great game! Relieve stress, get exercise and make some new friends! Pop in anytime over the 90 minutes and join get-in-the-game!
---
NFL FLAG FOOTBALL LEAGUE
CATCH THE FUN
The Wilkes-Barre YMCA has partnered with the NFL to bring Youth Flag Football to the area. Join us in this fun, and competitive league as you learn and grow with friends! Learn the rules in a safe and fun environment.
Co-ed league, ALL ARE WELCOME!
Juniors, Ages 7-9
Seniors, Ages 10-13
Family - Free
Member - $30
Non Member $60
Registration Deadline - March 31, 2018
Volunteer Coaches needed
LEAGUE DATES: April 11th - June 9th
Practices times vary depending on team
Games on Wednesday & Saturdays
CONTACT: Justin Ream
Justin.ream@wbymca.org
(570) 970-5036
Download the Flag Football Flyer
---
PICKLEBALL OPEN COURT/PICK-UP PLAY

Courts will be set up based on amount of sign-ups. Please sign-up to let us know you are coming by calling or stopping by the front desk. 24 hour notice is appreciated. 570-823-2191
Monday, Wednesday and Friday: 9am - 11am - All Levels Open Court
Monday 6pm - 9pm Intermediate/Advanced Open Court
Tuesday: 2pm - 4pm - Beginner Open Court
Saturday: 9am-10am Beginner Lessons by Appointment
Saturday 10am - 12pm - All Levels Open Court
Sunday: 12pm - 2pm - All Levels Open Court
About the Game
Pickleball is played with a perforated plastic ball and a paddle. The game is easy for beginners to learn, and can develop into competitive play for experienced players.
Equipment
We provide paddles and balls! Players are welcome to bring their own equipment as well.
LESSONS
Saturday 9am - 10am by appointment
Lessons are given by our Indoor Pickleball Coordinator, Ryan Pollock.
Members: Three free lessons
Non-members: $5/lesson
We encourage all beginners to take a lesson. Learn from our seasoned members in a relaxed and easy paced environment.
Please contact Lauranel Banks, Wellness Director to schedule a lesson. 570-970-5012
Download our current pickleball flyer
---
Indoor "Sprint" Triathlon!
SAVE THE DATE! Wilkes-Barre Family YMCA Inaugural
Indoor "Sprint" Triathlon!
Sunday, November 18th, 2018
10 minute Swim
25 minute Bike (Spin Room)
20 minute Treadmill Run
Individual or Relay Teams will be available!
More information coming in 2018.
---